Engineering and Resources
Useful Information for the Cruising Sailor
I have included some information that I have found useful over the years. In many cases they are combined from several sources or very difficult to find.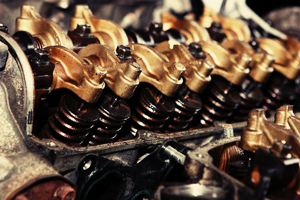 All to many cruisers visit the marinas or boat yards in Chaguaramas Bay and seldom leave the area. They are missing what is one of the most interesting islands in the Eastern Caribbean. I have attempted to put together some of the many things that cruisers may wish to experience. Another useful site is Yacht Services Accociation of Trinidad and Tobago
Guyana, what to do and how to get there
Guyana is a country that is rich in natureal wonder and is just enough off the beaten path to pass unnoticed to most cruisers. Some coming across the Atlantic stop there for a brief visit, others pass it by. Cruisers who arrive in the Eastern Caribbean from Europe or North America hardly ever notice it. Those that do, dismiss it as too far to sail to weather or it is too dangerous. Nothing can be farther from reality. Based on two visits and much information from others i have put together some information for cruisers wishing to go.
I have compiled with help from Mark on Liahona and others a list of the way points from Trinidad to Guyana and then up the river to the Baganara Resort. These way points have been tested by a number of boats and found to be spot on. Click on the link above to go to the site or click on the buttons below to download the files.
Communications - Voice and Data
One of the needs of the modern sailor is the ability to communicate. Wheather it is a voice call home or getting the local weather it is often nearly as important as a hot shower or a cheep beer.
Cell Phone - Hotspot
With the advent of more modern cell phones and better coverage, it is possible to use your cell phone as a mobile hotspot. An alternative is to purchase a device that uses a SIM card and produces a dedicated hotspot. In either case, it can be a good solution where shore side WIFI is not available (i.e. Saint Lucia). For heavy data usage, usually WIFI is the better option if available. Also, it is often necessary to purchase a SIM card for the specific country, as roaming data is limited on most plans.
Many of us use Single Side Band radio to communicate and to gather information. There are a number of good lists of frequencies. But, like all information they become out of date frequently. This short list addresses those frequencies of major use to the cruising sailor in the Eastern Caribbean.
As the Internet becomes more important to the cruising sailor, several solutions have been adopted. Possibly the most popular is the Ubiquiti Bullet. In this article I describe the Bullet and its setup.
August 2019 Update - The bullet is still made by Ubiquiti. It comes in several flavors. The Bullet M and the Bullet Titanium in either 2.4 or 5 GHz versions. The 2.4 GHz version is the most useful as most shore stations still use that band, but there are some now that use the 5 GHZ band. There is also the Bullet AC which works on both bands, but it will only work with Ubiquiti shore stations. Some local vendors disparage the Bullet, saying it subject to water intrusion. In twelve years of using the Bullet, I have not see this. The Bullet is also sold by vendors who alter the software in attempt to make it more "user friendly" at a price. The most common fault or failure (that I have seen) is an attempted reset that sets the bullet to some random URL and Bricks the device. There is now software that can recover the device.
Photography Aboard - (In progress)
Photography from a sailboat provides a great number of opportunities and considerable challenges. We have the opportunity to travel to places that the normal tourist does not. But, it is a hostile environment to the photographer - from salt water, to bright sunlight, to anything but a stable platform on a moving sailboat.