2011 - A Shake Down Cruise and Engine Replacement
I made a number of trips up and down the East Coast of the US and to the Bahamas, before starting my cruise through the Eastern Caribbean in 2012.
Bahamas - Winter, Spring
A friend of mine from high school, Bruce, joined me for a cruise to the Abacos in the Bahamas. We headed south from Fort Lauderdale to Miami to cross the Gulf Stream. Arrived in the Bahamas just north of West End and then crossed the Little Bahama Bank to Green Turtle Key. We spend several weeks enjoying the Abacos. A highlight of the trip was the annual Bare Foot Man Concert at Nippers.
Chesapeake Bay and Return - Summer, Fall
Decided to head north to the Chesapeake Bay for a quite summer and to do a shake down cruise for further adventures. I caught up with Chris off shore Cape Canaveral and we buddy boated north to the Bay and spent the summer enjoying the Chesapeake.
Heading south in the fall, I stopped in Solomons, Maryland to have my engine checked. Turns out it needed rebuilding. So I spend an "enjoyable" two months on the dock removing the engine, cleaning up the engine compartment and reinstalling the rebuilt Perkins, 4.108. In the end it was worth every penny in piece of mind and lack of difficulties later on. Many thanks to Trans Atlantic Diesel (TAD) for the rebuild and expert advise.
However, by the time I left Solomons, it was December. It was a cold trip south to Florida. Celebrated Christmas anchored in the marshes of Georgia.
Please click on an image to see a larger version or to see related pictures.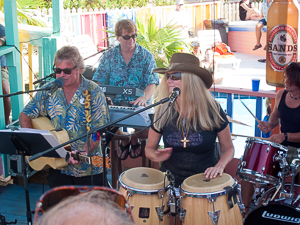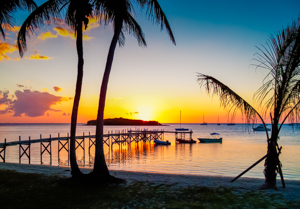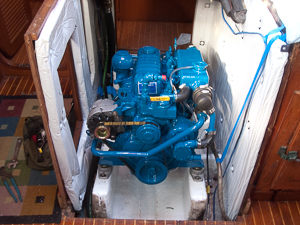 2010 - Bahamas and the Chesapeake Bay
Fort Lauderdale - 2010 - Winter
After a long trip north last year is was nice to relax and enjoy the warmth of Florida for a winter. Coolies Landing Marina is an excellent place stop. Within walking distance of downtown Fort. Lauderdale and the Beaches, but on a quite stretch of the New River.
Bahamas - 2010 - Spring, Summer
Chris and I headed across the Gulf Stream to the Abacos in late spring. We enjoyed the Abacos race week festivities and the "Stranded Naked" party a deserted beach north of Green Turtle Key.
Chesapeake Bay and Return - - 2010 - Summer, Fall
Departing the Bahamas we had a great trip up the Gulf Stream to Charleston. From there we traveled to Beaufort, NC and then up the ICW to the Chesapeake Bay. Spending much of our time in the Annapolis area of the bay and visiting some of my favorite place, including Saint Michaels. We took a car trip to Washington to visit some areas for Chris's up coming book. We then joined the annual migration south along the ICW to Florida. After a present trip south, we returned to Fort Lauderdale in November.