2014 - Travels in the Eastern Caribbean, Year Three
Trinidad September to November
Two months in Coral Cove Marina and Powerboats Yard. The neglect in Coral Cove is showing more and more with each visit. A shame as it could be a great marina. Powerboats was great. Two busy weeks to get the boat hauled, bottom painted, thru-hulls fixed and a whole host of other projects.
Had the opportunity to do Dawili, the Hindu festival of lights. Wonderful. Also enjoyed Jesse's Taste of Trini again as well as another trip to Asa Wright Nature Center.
Please click on an image to see a larger version or to see related pictures.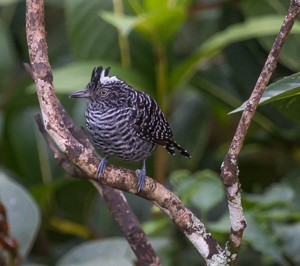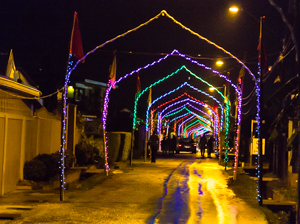 Grenada - July & August
Grenada - 11/17 to 11/28
A short stop to wait for weather and catch up with friends.
Grenada - 7/2 to 8/27
In August, we enjoyed the Grenada Carnival. While not as large as the one in Trinidad, they made up for it in enthusiasm.
Saint Lucia - 5/18 to 7/2
Had a wonderful time on two bird watching trips organized by Jackie and Eric on Compass Rose. One to the central rain forest where we saw the Saint Lucia parrot and the other to a nature park on the Southeastern Coast. (See pictures here).
Dominica - 5/13 to 5/17
Stopped at Portsmouth and did the usual tours. Very disappointed with the tour operator. Word to the wise, make absolutely sure what tour you are going to get before you set out.
Guadeloupe - 5/1 to 5/13
Stopped briefly in Dashaies and visited the Jardin Botanical Gardens (site in French). Then on to The Saints. Spent a very nice week hiking all over the island and exploring the Fort.
Antigua and Barbuda - 4/13 to 5/1
Joined the crowd for Antigua Classic Sailing Week. Carol joined the boat for the sail south to Saint Lucia. Before heading south we sailed to Barbuda for a week. The beach there is world class. Also did the tour to the Frigate Bird Colony.
Saint Lucia - Late March
Enjoyed a nice island tour with Dick and Deb. Headed south towards the Pitons and visited the hot sulfur springs at the soufriere.
Trinidad - December to Early March
The biggest event of the stay in Trinidad was the Carnival. The events started before Christmas and continued up till early March. (See the section in Photography)