2022 - Travels in the Eastern Caribbean, Year 11
Trinidad - January ...
The new year found me still in Trinidad. 41 months into my long visit due to medical issues and Covid-19.
New Years Day Gam
The usual New Year's Day GAM was hosted on line by Jesse. Jesse provided a box lunch to those here in Trinidad. On the Zoom conference we had cruisers join in from as far away as New York and the Bahamas. It was great to catch up with everyone, even if we could not do so in person. Hopfully next year we will be able to meet everyone live.
Please click on an image to see a larger version or to see related pictures.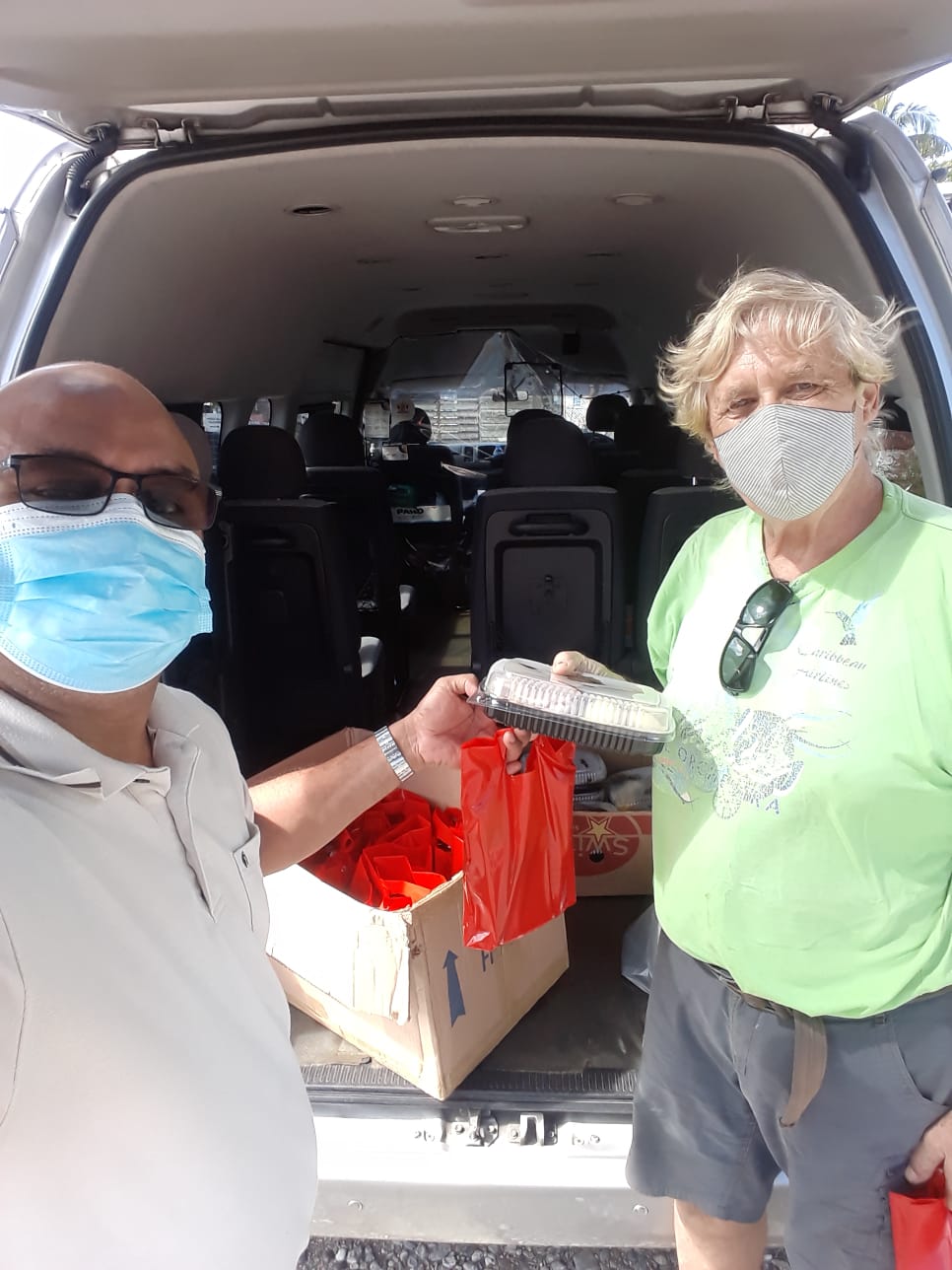 Trinidad - April
Things are begining to open up.
Trip to Yerette Hummingbird Sanctuary and Caroni Swamp Bird Sanctuary
Jesse James organized a trip to both the Yerette Hummingbird and Caroni Swamp Bird Sanctuaries for a group of about 10 of us crruisers.
We first visited Yerette were we were greated with a very detailed discussion of the humingbird. There were hundreds of hummingbirds visiting the flowers in their garden and the numerious feeders. It was a pleasure to sit, watch and photograph the hummingbirds.
After an excellent lunch at Yerette we traveled to the Caroni Swamp Bird Sanctuary and boarded the boat to take us out into the mangrove forest.
On the way out to view the Scarlet Ibis, we were treated with a Red Capped Cardnal, a number of little blue herons, bats, and a Silky Anteater. The Anteater was so tightly curled up in a ball that it was hard to tell head from tail.
The stars of the show were the flamingos. They had only started to visit the Caroni Swamp a few years ago. The last time I visited the Caroni Swamp (some two years ago) there were only a few. Now they number well over a hundred.
The Scarlet Ibis was fewer in number (It is nesting season), but no less spectactular.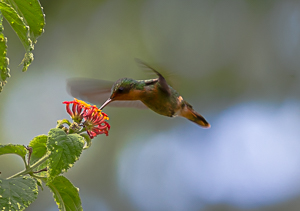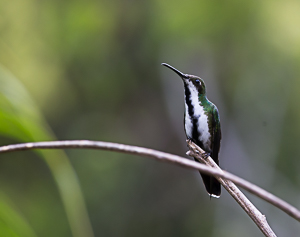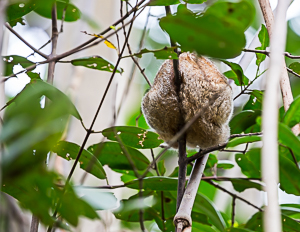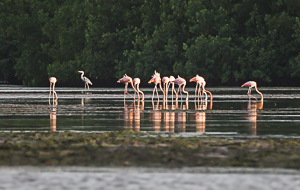 Sailing North - June to August
Finally sailing again.
Trinidad to Grenada - June
We departed the dock at Powerboats on 27 May after more than 3 years in Trinidad. A brief stop at Scotland Bay and then off to Grenada at 11pm. Arrived off Saint Georges just after noon on Saturday. Wonderful sail.
Boat repair in exotic locations - wrapped the prop with a line. In an effort to shut down the engine, broke the shift linkage. Anchored to free the line. Picked up a mooring without a shift. Parts available so repair was easy.
Problems with the outboard. Failed twice. No solution yet.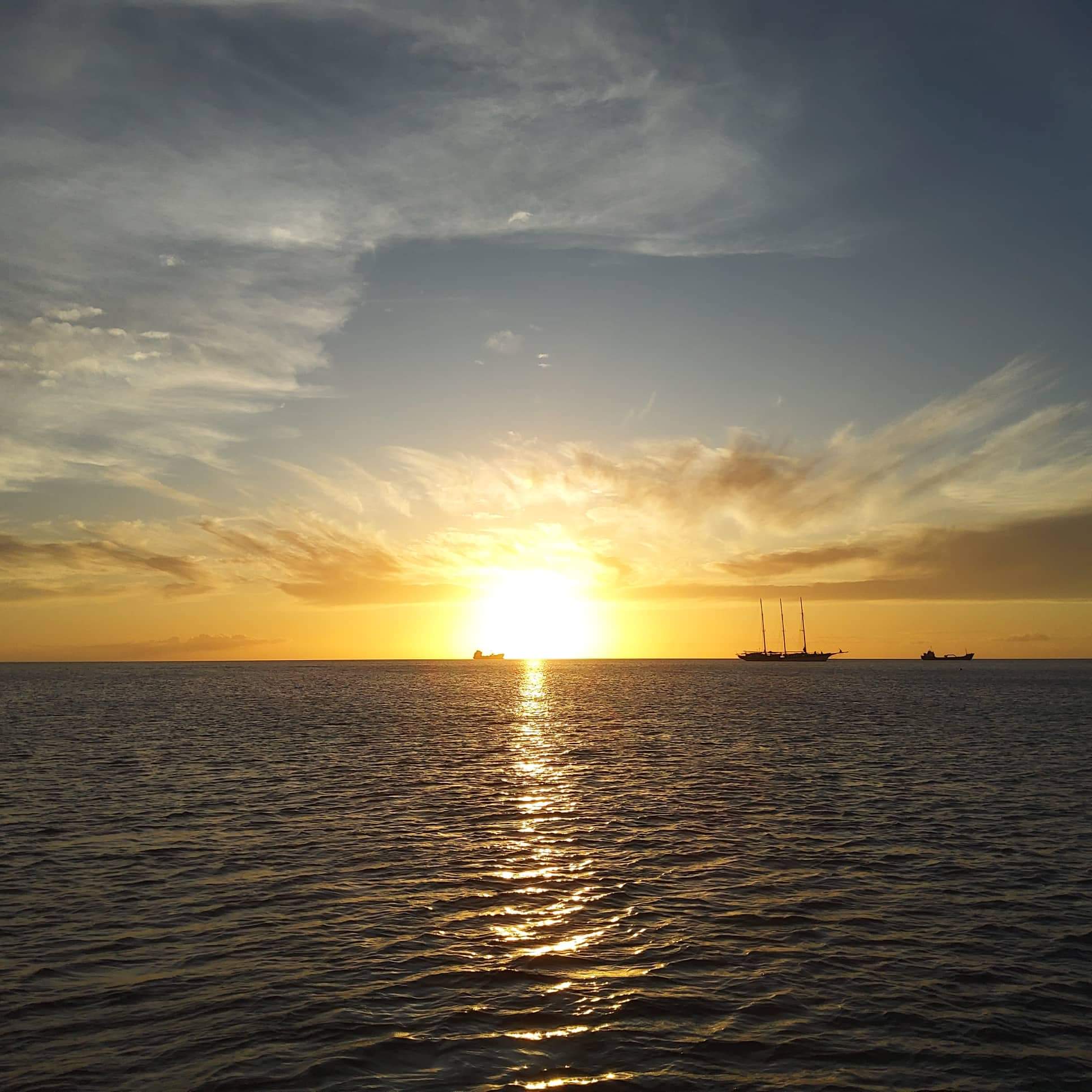 Island Tour - June 2
We got out and explored the island of Grenada on Thursday (my Birthday) with some friends of mine, Ken and Lynn. They drove us around so we could see some things not on the usual tours.
First Stop was the Runes of the Governor's General Mansion (house?). Well up in the hills. Hope someone restores it soon.
Second Stop – was an overlook to view the Port Louis Marina. The big marina downtown St. Georges where we checked in.
Third – A very "eclectic" museum of local history run by an equally eclectic older man. Lots of local artifacts including some that I remember from my childhood which is scary. His talk was worth the visit.
Fourth – The local Coco/Chocolate Association. Here is where all the coco beans come to be collected, dried and processed for export. The amount of potential chocolate is staggering. All run by 6 people and all manual labor. The bags are about 140 pounds each.
Fifth – A local airport were the wrecks of Russian planes from the invasion by the US to kick out the Cubans. Nature takes over.
Sixth – The runes of a sugar cane plantation and processing plant. The mechanism is water wheel driven device to squeeze the juice out of the sugar cane. Now most rum comes from molasses. However, some small distilleries are reintroducing rum from sugarcane.
Seventh – Welcome Rock or Stone. A high point on the north end of the island overlooking a few small islands with the bigger island of Carriacou in the distance.
Not Photographed was a nice lunch at a friend of Ken and Lynn's b&b. They had tons of fruit trees in their yard and we were given bags of them to take home.